How to Get Lighter
Practice the Art of Getting Lighter
Reclaim your space. Reclaim your schedule. Reclaim your heart.
Let me be your guide.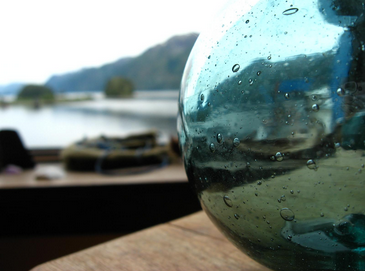 My offerings range from professional organizing, and organizational strategy coaching, to life coaching and systems efficiency consulting. Some are best accomplished in person while others may be done virtually from any location.
Whether you are in need of an Agent of Decluttery to help dig you out from under a mountain of STUFF, are trying to get a handle on where all your time, energy and money goes, or are needing some guidance for how to get your life back on track: explore the offerings below or give me a call for a free 22 minute consultation to see how I can help make your life easier, smoother, and more fulfilling, so that you wake up each morning with a smile on your face.
Virtual Coaching & Consulting
Phone / Skype / Google Hangout
33 minute check in   $33
1 hour session          $55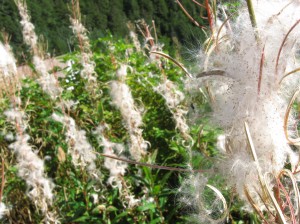 Monthly Rates are also available for those interested in and committed to an ongoing coaching experience. Contact me directly to discuss this option.
Hands On Space Clearing : Initial Assessment
Let's feel into your space.
$99          2 hour session
Talk about your current project; discover your focus

What have you tried before? What worked? What didn't?

Determine what's needed for you to feel complete

Develop action plan, estimate hours / sessions needed

Determine pricing structure for this project

Agree on time commitments; schedule sessions

Outline any tasks to be done by you between sessions
Hands On Space Clearing Package  |  Light As a Bird
$222
Hands On Space Clearing Packages  |  Light As a Feather
$333
Hands On Space Clearing Packages  |  Lighter Than Air
$555
10 hours hands on or virtual sessions

email followups

related quick phone call check-ins

digital materials, tools & exercises

complimentary Gifting Party

complimentary Bucket List Party

Growing Wings intro presentation
Path to Light Mastery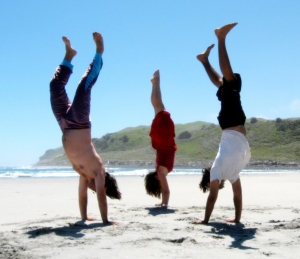 For clients who choose to make an ongoing commitment to their own development and wish to maintain a continuous coaching relationship to empower this choice, all of the above listed Packages are available on a monthly recurring basis. Many services may be offered virtually in this way, though in person sessions are welcome if the situation allows. Please contact me directly if you wish to expand your growth process in this way.
Larger Nest Clearing & Power Molting Sessions
Pricing Structure Varies by project specifics. Initial Assessment will determine cost.
Some tasks seem too overwhelming to begin and therefore never get started. If you are seeking a whole house clearing, have a garage or attic bursting at the seams, or are preparing for an imminent move, but can't seem to fit it in your schedule in the little bits and pieces of time you have to spare, this may be the solution for you.
I have, on many occasions, participated in extreme power sorting sessions to help a client get through a large project in a weekend, or occasionally a week. We were able to accomplish in that condensed space of time what might have taken a month or more in shorter separated sessions, due to the exponentiating quality of momentum and sheer dedication to swift completion. It requires some diligence and focus, but the amount of immediate relief that is felt by completing something that might never have been completed otherwise cannot be ignored.
If you are a person drowning in a house that is desperately needing to breathe again, or some other similarly large project that requires more than just a few hours at a time to be tackled properly, I am willing and eager to help you get past that hurdle and be able to stand up tall again, unburdened and free.
Such projects are impossible to price before hand due to the extreme variance in what they entail, so an Initial Assessment would be needed to make a plan and determine what the pricing structure would be for each scenario. But I am willing to come to a reasonable price, not based on the actual hours spent, in order to help you come to rapid completion on such projects, as I feel it is such a good space to start from – moving forward with the past already cleared behind you. Contact me directly if you have a project that fits this model and would like to really sink in.
If you have the stamina, I have the drive to bring us home.
Getting Lighter Gifting Party
$20 / person  |  5 person minimum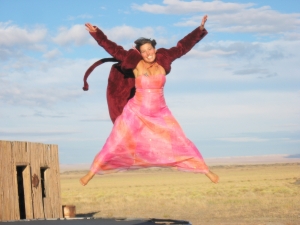 This is a special sort of offering. You (as the host) invite a number of your friends whom you feel would benefit from practicing the Art of Getting Lighter. Each participant contributes $20 with a minimum of 5 participants for a 2 hour session. If anyone chooses to schedule a private session with me later, this amount can be considered a contribution towards that expense. Together we talk about the elements of being organized and streamlined, work on some exercises, and describe the basic process and theory behind Getting Lighter. We choose a small area of your home that needs decluttering and we start working on it together for some hands on experience of how the clearing process works. Afterwards, the giveaway piles are offered first to all of your participating friends before being redistributed later through Goodwill, FreeCycle, and other such agencies. The gifting pile can be taken from items sorted on a previous day, so as to be sure you have had time for closure and release of those items without the desires and needs of the others present affecting your choices. Some attention will be given to the release of old baggage and old patterns, and a refocusing of what we want to bring in to the space we have just cleared. Coaching will be provided on how to initiate sustainable collaborative support systems to assist you and your friends' continued efforts at Getting Lighter and staying there. Contact me today if this feels like the plan for you!